2012 Rock-n-Roll Half Marathon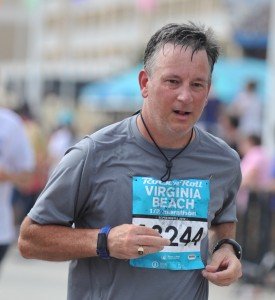 After a couple of false starts, I finally made it to the starting line of my first half marathon. My training still left a lot to be desired, however. I had hoped that my cycling would be enough to get me through the latter half of the race but I was simply not prepared for the conditions. The temperature was actually pretty reasonable but the 80% humidity was just too much.  After about 3 miles, I was as soaked as if I had climbed out a pool. Two and half hours later, I finally managed to stagger across the line.
Even so, it was still a good event. I began with two simple goals – avoid an injury and not feel so bad at the end that I'd never enter another half marathon. Both were accomplished. In fact, I had a nice bike ride the next day and have already registered for the Shamrock Half Marathon next March. Now lets see if I can get through the winter without going into hibernation again.