Cycling Around Lake Mattamuskeet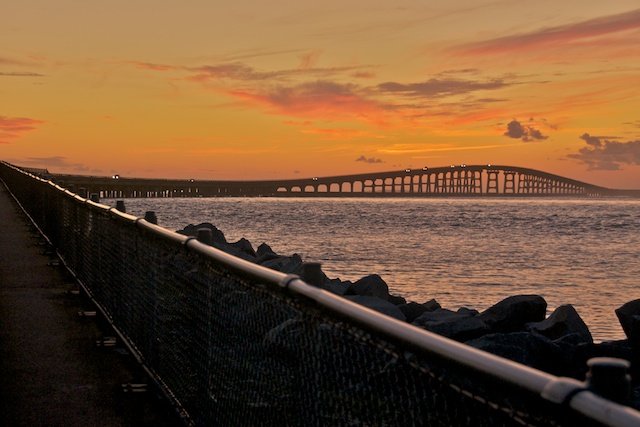 The forecast was perfect for a weekend on the Outer Banks but I wasn't too interested in doing this weekend's long ride on the coast. While doing a little virtual wandering with Google Maps, I spotted Lake Mattamuskeet just west of Pamlico Sound.  Plotting a route with Garmin BaseCamp, it looked like it would make a nice 47 mile circumnavigation. I loaded the route in the Edge 800, hitched up the camper, put the bike on the rack, and hit the road.
After setting up camp at the NPS campground at Oregon Inlet, I decided to get in a few miles and headed up to Whalebone for an easy 18 miles.  Getting out early Saturday morning, I made the 1 hour drive down to the Lake Mattamuskeet Headquarters.  What a nice ride!  Great roads, very little traffic, and nice scenery.  What little traffic I did pass was not just courteous, they were friendly – probably half of them would wave as they went by. I have to say it's pretty amazing how much more "bicycle friendly" North Carolina is compared to its northern neighbor. In any case, I highly recommend this route for anyone looking for a nice, relaxing, 3 hour ride.