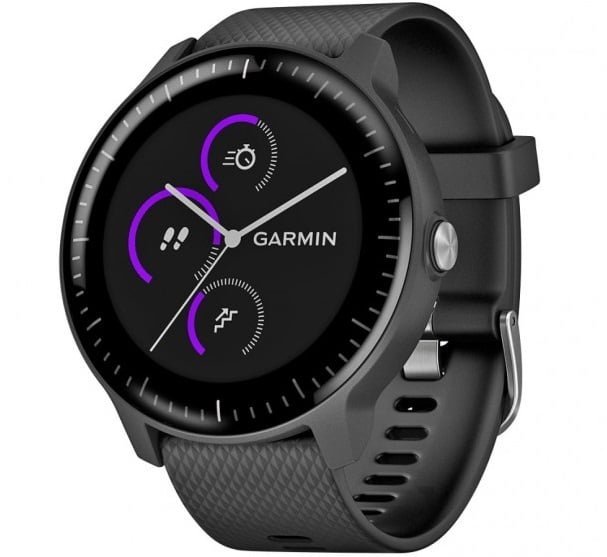 For those considering a Garmin vívoactive®3 Music, here are a couple of things that I didn't know about prior to my purchase. My current watch, a fēnix 5, checks off every box with one exception: I'd like to be able to run with music without carrying my phone. Hence the interest in the vívoactive®3 Music. Although none of them are show-stoppers, there turned out to be a few things that have been a bit disappointing.
The TrainingPeaks Daily Workout app is shown as incompatible. The response from TP was that the app requires CIQ2.2 (even though the device has CIQ3 installed). Final Surge released a similar CIQ app that was also not compatible with the VA3M. The folks from Final Surge were told by Garmin that the fitness tracker devices won't allow "Persistent Content" which is odd, since it can be loaded with 3 gig of music. I also have a hard time putting the VA3/VA3M in the "fitness tracker" category.
Although I got it primarily for running with music, I thought I'd try the pool swim mode only to find out it doesn't support structured workouts. Probably because the touch-screen is disabled in that mode and therefore there's no way (with its single button) to switch in and out of "drill mode."
I knew Spotify was not yet available on the VA3 but Deezer offers 3 months for $0.99 so hopefully Spotify will come around before the trial period ends. Although switching from Spotify to Deezer wouldn't be the end of the world, either. UPDATE: Spotify is now available, works well, and the Deezer account was cancelled.
There are plenty of other reasons why the VA3 is not a great choice for triathletes (no multi-sport mode, no open-water swim mode, no support for cycling power meters, to name a few) but just in case anybody was considering it as secondary watch, maybe this will be helpful. As always, for the most comprehensive review, check out DC Rainmaker.
Even with these few issues, I generally find the VA3 to be a good value and very capable device. It's worth noting that none of these issues exist in the fēnix 5 Plus line. Unfortunately, I work in a facility that doesn't allow devices with WiFi so my current fēnix 5 will have to remain my daily workhorse device. It's tough (even for me) to justify a $550 watch that can't be worn full-time.
Products Mentioned in this Post
If you're interested in purchasing any of the products mentioned in this post, using the Amazon affiliate links supports the site and is greatly appreciated!